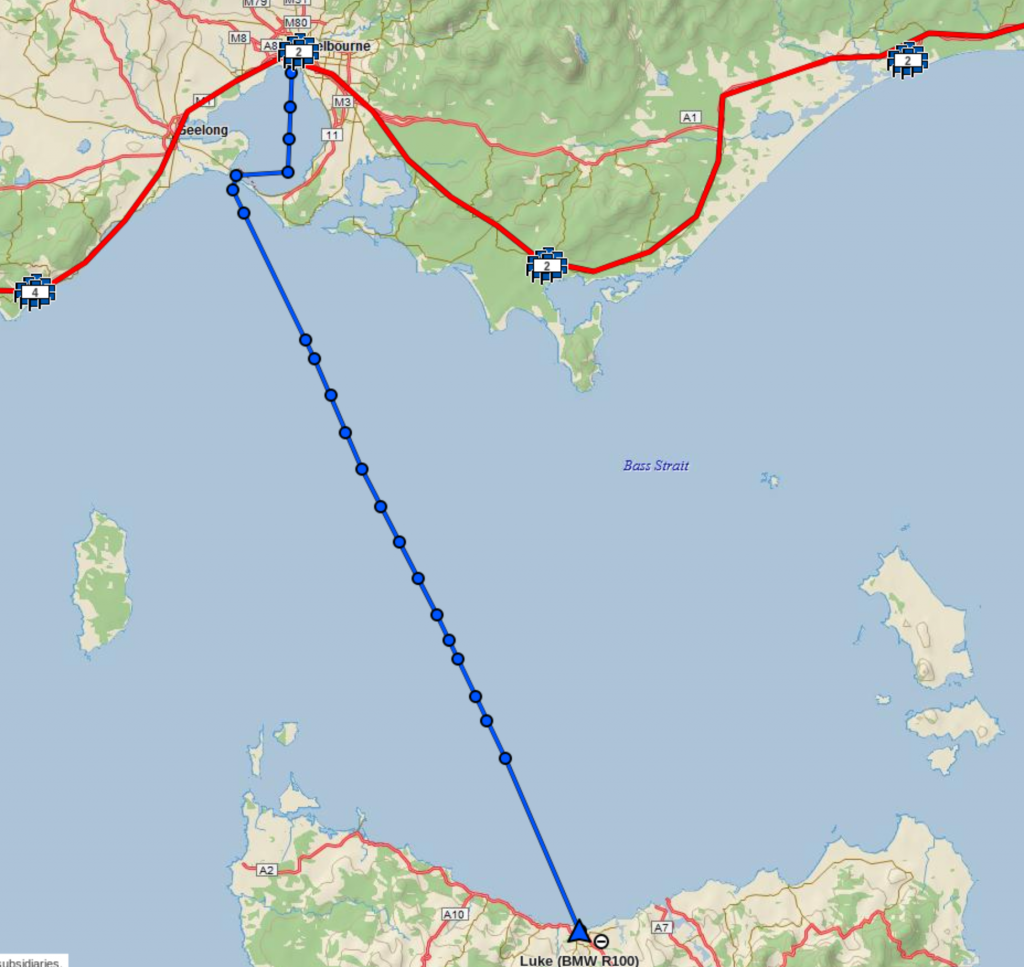 So lucky I can't sleep when I drink alcohol. I was up early, made some coffee and had some time to plan. Had to book accommodation as ferry was going to take all day and I didn't want to set camp at 7/8PM.
I didn't really know if I can access my bike once I park it – I assumed the worse so I had all my gear with me that I needed for the day. By accident I have booked a cabin which I have promptly cancelled (why do you need cabin when sailing during the day!).
Got bike prepared – did a quick safety check. All was good apart from the headlight – seems that the light bulb blew. Oh well. I will get it fixed once in Tasmania.
Departed for the ferry. Luckily hangover wasn't too bad.
To get onto the ferry was over an hour – start – stop – start – stop. Later on I didn't even bother starting the bike (having discovered the temperature issue – air cooled bike with no airflow = bad idea) – I just pushed the bike to where I needed to be.
Ferry was pretty big with pretty much everything you would need for whole night or whole day voyage. Cinema, restaurants, hangout areas, couple of bars etc. My cabin cancellation didn't go through properly it seems so I ended up with one. Probably good that I did because i went straight to bed and woke up at lunch.
Spent the rest of the voyage at the bar looking at the view, reading a book and planning my Tasmanian loop.
https://youtu.be/1v80yq4l114