Perth Trip – Day 9 – 2019/12/10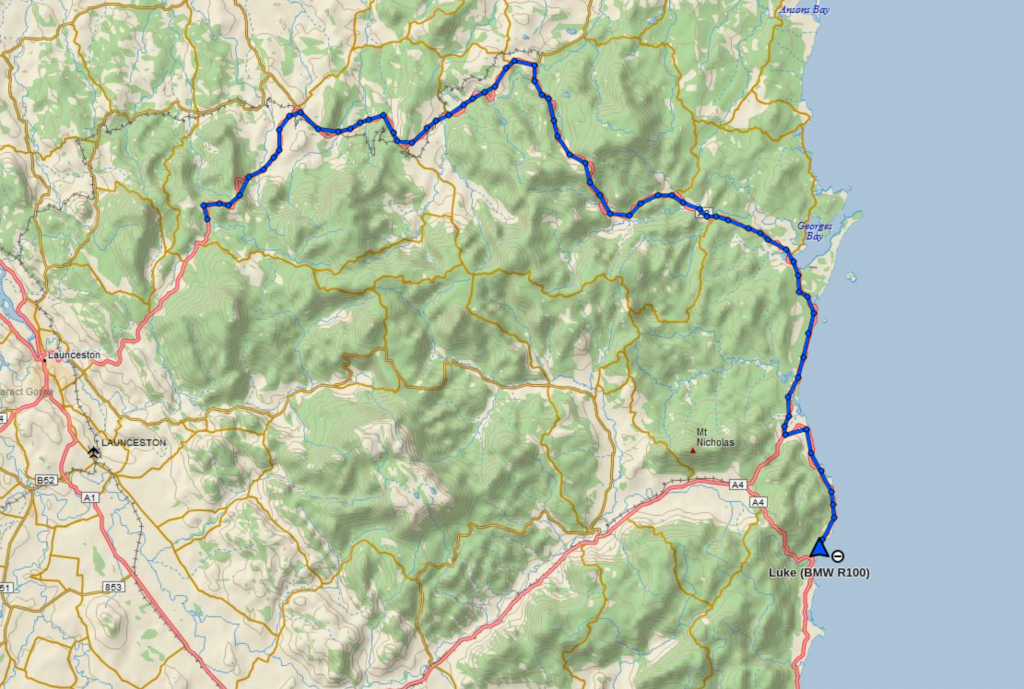 Decided to have a little bit of a lazy start today. I got up early and decided to get some work, reading & fishing done.
No sight of eels today – they probably listened to what I told them. No bites. At least I got some work & reading done.
I packed up at around lunch time – right on time as there was already another camper van ready to take over my spot as I was leaving.
The roads in Tasmania. They really believe here in common sense and or luck. Compared to VIC or NSW – there are hardly any signs about upcoming corner and/or speed you should be taking it at. I can understand why because every few seconds there is a corner and some of them are literally 180 degrees.
It seems instead they have a sign that will simply tell you – "lots of corners in the next 10 km – go like 50km/h" – or something like that. Oh did I mention that weather changes with each corner – or at least it feels like it. After a while I gave up changing into my wet weather overall.
What I do like – it is a bit morbid – but the road side markers are black if someone has died there or have red line across them if there has been an accident that resulted in injury. I pay a lot of attention to those.
When topping up fuel – I realized that my rear light stopped working. First thing was to check fuses. They seemed all fine.
I then proceeded to pull apart the rear light – it is an after market modification with LED light (much brighter than the stock standard) it also should last for a very long time and I only installed it 6 months ago. Duh.
Seemed that there was no power – could it be that the cable or something became loose. Checked everything and couldn't really pin point anything out of ordinary. I then touched the fuse box again and it sparked.
Turns out that the old (probably original that came with the bike) doesn't burn out in an obvious fashion like the new ones do. All I could see is a very tiny crack in the wire going on top of the fuse – and if you pushed it, wires connected and light worked.
I had spare fuses so I quickly replaced the faulty one and re-assembled the rear light. Learned something new today.
The ride was quite demanding on the body but very enjoyable. Going through the ranges till I reached the sea was like a work out that you don't know that you are doing.
Once you get to the water it was just a nice stroll down. I must say that finding accommodation that's free and nice was bit of a challenge.
Finally settled on Lagoons Beach. It was good, not many people – if any. The whole today's ride reminded me a little bit of Coromandel in New Zealand (but smaller).
I was exhausted at the end of the ride. Mentally and physically. Finished the day with some nice and easy shakshouka.